Los Angeles Wedding DJs and Santa Barbara Wedding DJs


Getting married? Need a DJ? Watch our Wedding DJ video here:

CLICK HERE NOW FOR PRICING AND AVAILABILITY
Meet Wedding MC-DJ Scott Topper. He has over 10 years of Wedding DJ experience. Classy, upscale, and lots of fun! Pricing to fit your budget serving Santa Barbara
and the surrounding area, Los Angeles, Woodland Hills, Westlake Village, Camarillo, Sta. Rita Hills, Los Olivos, Ojai, Santa Ynez, Solvang, and Santa Barbara wine country.

CLICK HERE NOW FOR PRICING AND AVAILABILITY
Call us today for pricing and availability to get your party started! We offer full services music planning and coordination for Wedding ceremonies and Wedding receptions. We also have moving dj lighting, L.E.D. uplighting, Action Photo Booth Rentals, Dance Floor Rentals, and Wedding Slideshow Projector, Screen, & DVD / Blu-Ray player Rentals.
ACTION PHOTO BOOTH


Wedding Slideshow Projector Rentals


Wedding Slideshow Screen Rentals


L.E.D. Uplighting Rentals


Dance Floor Rentals


Here's a fun idea for a Wedding Bridal Party Grand Entrance with MC-DJ Scott Topper

10 Grand Entrance from Alex Caballero on Vimeo.
CLICK HERE NOW FOR PRICING AND AVAILABILITY
"Hi Scott, I am in the car on the way to Disneyland before we take off for our honeymoon in Fiji!!! The photo booth was such a hit! The wedding was PERFECT and you were an awesome DJ. Every time a song came on I thought "omg I love this song" and everyone had a great time dancing all night. So many people complimented the dancing before dinner and how cool that was. I plan to give you a great review on yelp! Talk to you when I get back!"
-Mandi the Bride
Party Time with Scott Topper 2016 TV Show Open

-Scott was the DJ at our son's wedding last Saturday night. He was GREAT! Weddings are stressful events, a million details and never enough time. From the initial meetings through the last dance, he was professional, efficient, creative and fun. He controlled the event from the ceremony, through dinner and toasts, and into dancing. The highlight for me was his great transition from the mother/son dance to guests storming the dance floor, teenagers to seniors, jumping up and down to the music!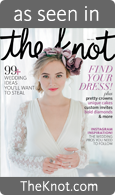 -DJ Scott Topper was AMAZING! As soon as I contacted him for our wedding he was so organized and made it so easy for me (bride). I really wanted our wedding to be perfect with the music and had a lot of specific requests and Scott Topper and his team went above and beyond. The music was PERFECT!
Planning a Santa Barbara Destination Wedding? Need Wedding Planning Tips? Want a wonderful Santa Barbara Wedding Venue? Need a Caterer or Vintage Rentals for Furniture, a FUN Wedding DJ, or an Action Photo Booth?
Then watch this video today:
Watch Party Time with Scott Topper, Season 3, Episode 1, 2016 Here:
Guests include Warren Butler of Montecito Event Center, Harold Welch, Chef, World Cuisine Express, and Angelina Toporov, Owner, Vintage Rentals USA.

Bacara Resort & Spa Rotunda, Santa Barbara, CA Utilizing our Purple LED Uplights


The Fess Parker A Doubletree by Hilton Resort, Santa Barbara, CA

TOP 10 Most Requested Wedding Cake Cutting Songs by DJ Scott Topper
www.scotttopperproductions.com
www.lashowhost.com
"DJ Scott Topper's Top-10 Most Requested Songs"
DJ Scott Topper's TOP 10 Most Requested Wedding Cake Cutting Songs

10. "Love & Marriage" by Frank Sinatra
9. "How Sweet It Is (To Be Loved by You)" by James Taylor
8. "Sugar, Sugar by The Archies
7. "That's Amore" by Dean Martin
6. "Happy Together" by The Turtles
5. "Pour Some Sugar on Me" by Def Leppard
4. "Going to the Chapel" by The Dixie Cups
3. "This Will Be (An Everlasting Love)" by Natalie Cole
2. "Cut The Cake" by Average White Band
1. "Sweetest Thing" by U2
"DJ Scott Topper's Top-10 Most Requested Wedding Cake Cutting Songs"
Go to www.scotttopperproductions.com and
www.LASHOWHOST.com for the complete list of Wedding Cake Cutting Songs
The most important component in planning your reception is choosing a great Disc Jockey Entertainment Company. We understand the needs of your Santa Barbara Wedding Planner. We know from over a decade of experience that selecting the right music and playing it at the appropriate time will make or break your reception. Scott Topper Productions will create that perfect ambiance, emcee with professional style and flair, and mix many styles of music during your reception.
On Saturday, August 24, 2013, we had the honor of serving as Santa Barbara DJs for Emily and Stefan's Wedding at the Saint Barbara Greek Orthodox Church
1205 San Antonio Creek Road, Santa Barbara, CA 93111. Here's a wonderful video and a heartfelt letter from our Happy Bride Emily.
"Hello from Deutchland!
Stefan and I wanted to send a special thank you to everyone who helped make our wedding beautiful, delicious, fun, and memorable! Sorry it's taken a while: Between our honeymoon in Jamaica and moving to Germany, life as newlyweds has been a bit of a whirlwind. Every one of you have been complimented for your craft, both on the wedding day and since. We feel incredibly blessed to have had such talented people involved with our special day, and we thank you so much for your attention to detail and professionalism. You made us feel comfortable, in good hands, and made our wedding a worry-free event we were able to cherish.
Below you'll get to view the edited "highlight" versions of our wedding photos and video. (Shoutout out to Matt and Kristen for the photos, and Brian for the video.) Both have been a joy to share with family and friends, and have been wonderful reminders for Stefan and I of the happiness we felt on our wedding day. We hope you enjoy seeing some of your final products!
In addition, since every one of our vendors were found through word-of-mouth and recommendations, we added all of your names and email contacts below. We hope this helps your businesses to grow and flourish!"
With Love and Respect,
Emily and Stefan Bauer
Bride & Groom
8-24-2013
You can watch DJ-MC Scott Topper on TV. He was recently asked to appear on Season Six of the Top-Rated WEtv show "My Fair Wedding." My Fair Wedding brings in a dream team, led by celebrity Wedding Planner, David Tutera, on behalf of beleaguered friends and family members, to transform what could be a disaster wedding into a platinum style affair. Just three weeks before their wedding, David meets the Bride and delivers the news that everything she's planned for months, from venue, décor, bridesmaid dresses and even her own wedding gown, is about to change. David and his team rescue couples heading for wedding disasters and turn their soirées into an affair to remember. Here's a photo of Scott Topper with Celebrity Event Planner David Tutera.
DJ Scott Topper provides his Wedding DJ skills as Amber tells us how she really feels about having to wear a white wedding dress at the ceremony.

We will guide you through every step of the music planning process and make suggestions of current reception trends. We play the music YOU want to hear by the artists you know and Love! We are classy, upscale, and lots of Fun! We want to reflect your taste in music and give you the day you always imagined.
STP will work with your coordinator and follow the timeline that is determined. Santa Barbara Wedding Event Planners trust our professionalism and our ability to read the crowd. There are no uncomfortable surprises! Our job is to keep your reception seamless, from the Grand Entrance through the Cake Cutting we take care of the flow of the event.
Check out these beautiful and romantic Wedding photographs by Melissa Musgrove Photography from Jessica and Brian's Wedding that Scott DJ-MC'd on August 6th at Santa Barbara Polo Fields.
The Wedding was featured in Style Unveiled-
The bride and groom bragged about us saying…
The Groom, Brian's Best Wedding Moment of the Day was…"at the reception dancing the night away with all my friends. Our DJ, Scott Topper, did an excellent job with the music, playing all our favorite oldies."
Later in the article the Bride and Groom said, "For the Reception Musical Entertainment, we used DJ, Scott Topper. He did an excellent job. He played many of the oldies we requested and he even took requests from guests during the reception."
Don't Stop Believing by Journey is one of the top most requested songs at a Party or Wedding Celebration.
Wedding Coordinator Santa Barbara, Los Angeles Wedding DJ's, Santa Barbara DJ's
---
---
SCOTT TOPPER DJ PRODUCTIONS and ACTION PHOTO BOOTH WIN
WeddingWire Bride's Choice Awards™ 2011
Los Angeles, CA – February 2, 2011- WeddingWire, the nation's leading wedding technology company, is thrilled to announce that Scott Topper DJ Productions and Action Photo Booth have been selected to receive the prestigious annual WeddingWire Bride's Choice Awards™ 2011 for top 5 percent of local wedding professional DJ Entertainment and Action Photo Booths.
Recognition for the Bride's Choice Awards™ 2011 is determined by recent reviews and extensive surveys from over 750,000 WeddingWire newlyweds. Our past clients are among those that shared their experiences on WeddingWire, the largest wedding review site in the nation.
Scott Topper DJ Productions and Action Photo Booth stand among the top five percent of wedding professionals in the WeddingWire community, representing quality and service excellence within the wedding industry. Awards were given to the top wedding professionals across 20 service categories, from wedding venues to wedding photographers, and were based on the overall professional achievements throughout the past year.
"WeddingWire is honored to celebrate the success of the top-rated wedding professionals within the WeddingWire community," said Timothy Chi, WeddingWire's Chief Executive Officer. "With the annual Bride's Choice Awards™ program, WeddingWire has the unique opportunity to recognize the best wedding professionals across the US and Canada. We applaud Scott Topper DJ Productions and Action Photo Booth for their professionalism and dedication to enhancing the wedding planning experience last year."
We are happy to announce that Scott Topper DJ Productions and Action Photo Booth are among the very best DJ Entertainment and Action Photo Booths within the WeddingWire Network, which includes leading wedding planning sites WeddingWire, Martha Stewart Weddings, Project Wedding and Weddingbee. We would like to thank our past clients for nominating us to receive the Bride's Choice Awards™ 2011.
For more information, please visit our WeddingWire Storefront today at:
http://www.weddingwire.com/biz/scott-topper-productions-santa-barbara/173ac9507735028b.html
and Action Photo Booth at:
http://www.weddingwire.com/biz/action-photo-booth-santa-barbara/6eb7cc1888fa2b2e.html
For more information on the Bride's Choice Awards™ 2011, please visit www.WeddingWire.com.
Outdoor Dance Floor Rentals
Need Dance Floor Rentals Prices? Contact us TODAY!
We have Outdoor Dance Floor Rentals and provide Los Angeles Dance Floor Rentals and Santa Barbara Dance Floor Rentals
Dance Floor Rental Prices- Click HERE!
Santa Barbara Dance Floor Rentals
Los Angeles Dance Floor Rentals
Ojai Dance Floor Rentals
Santa Ynez Dance Floor Rentals
Solvang Dance Floor Rentals
Thousand Oaks Dance Floor Rentals
Wedding Dance Floor Rentals
Need a Dance Floor for your Wedding or Corporate Event?
We offer a teak parquet dance floor rentals and oak dance floor rentals size 15 X 24 for your Celebration!
The wood grain vinyl Dance Floor includes delivery, set up and installation, breakdown and pickup.
We provide Dance Floor Event Rentals in Santa Barbara and Rental Dance Floors in Los Angeles.
A 50% deposit is required. Balance is due 30 days prior to your event.
We provide wedding, corporate, birthday, Quinceañera, Bar Mitzvah and Bat Mitzvah dance floor rentals to Los Angeles, Ojai, Ventura, Santa Barbara, Santa Ynez, and Solvang.
Contact us today for pricing & availability!
818-640-6100 or 805-965-7978
Rent Our Dance Floors for Your Wedding & Events